Buzz Networking
From October 01, 2021 09:00 until October 01, 2021 11:00
Posted by Andy Pringle
07817 065694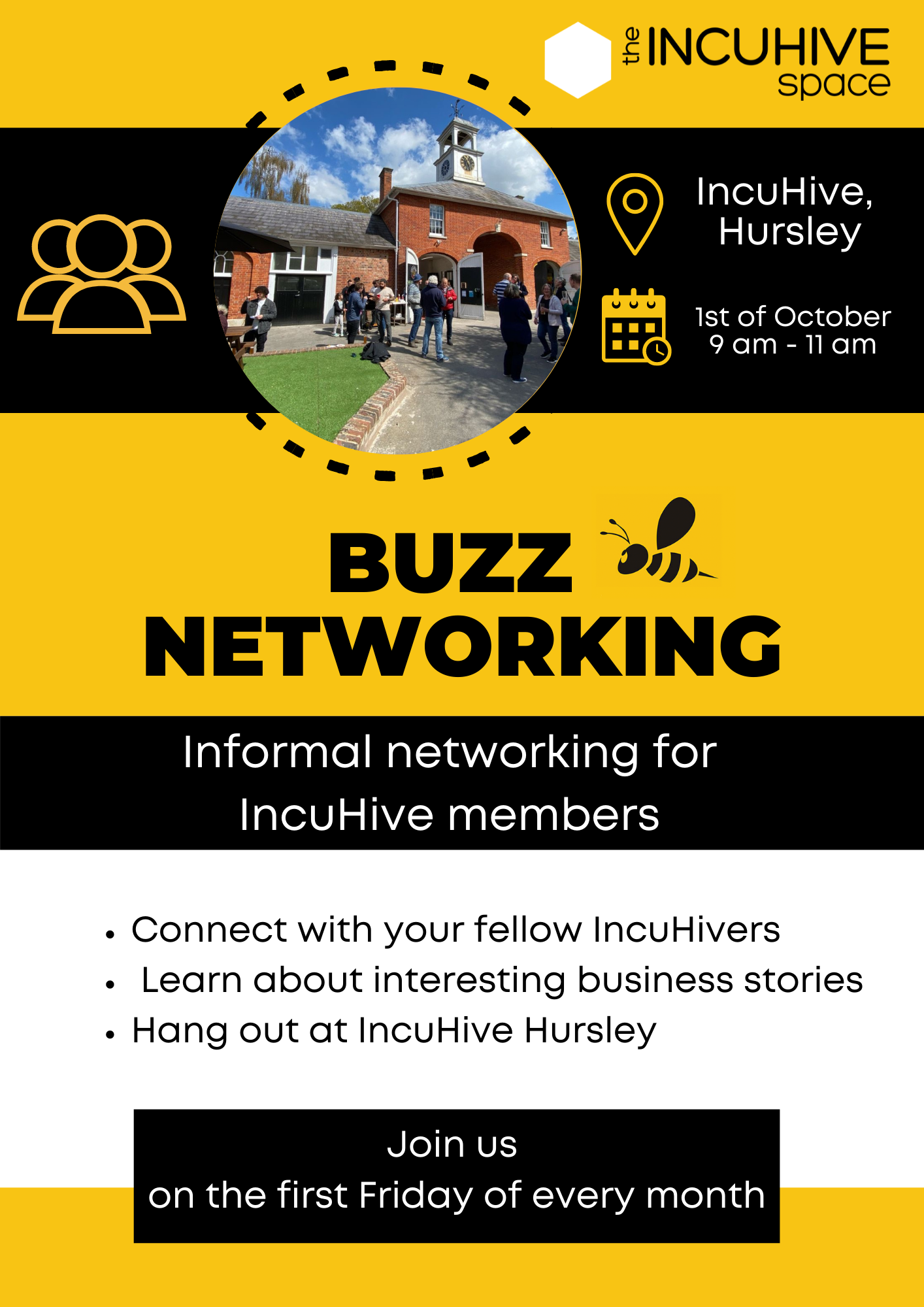 Come and join us for some informal networking!
Buzz Networking kicks off at Hursley on 1st October and we would love to see you there. It is a great opportunity to meet the IncuHive team and other members. 

It is completely informal - you can turn up and leave at any time between 9am and 11am. 

At the risk of sounding a bit like a Women's Institute meeting, free tea, coffee and biscuits will be served. Hopefully, the conversation will be a bit more stimulating though!

See you there?