Creating outstanding experiences for your customers
From September 22, 2021 09:30 until September 22, 2021 12:00
Posted by Andy Pringle
07817 065694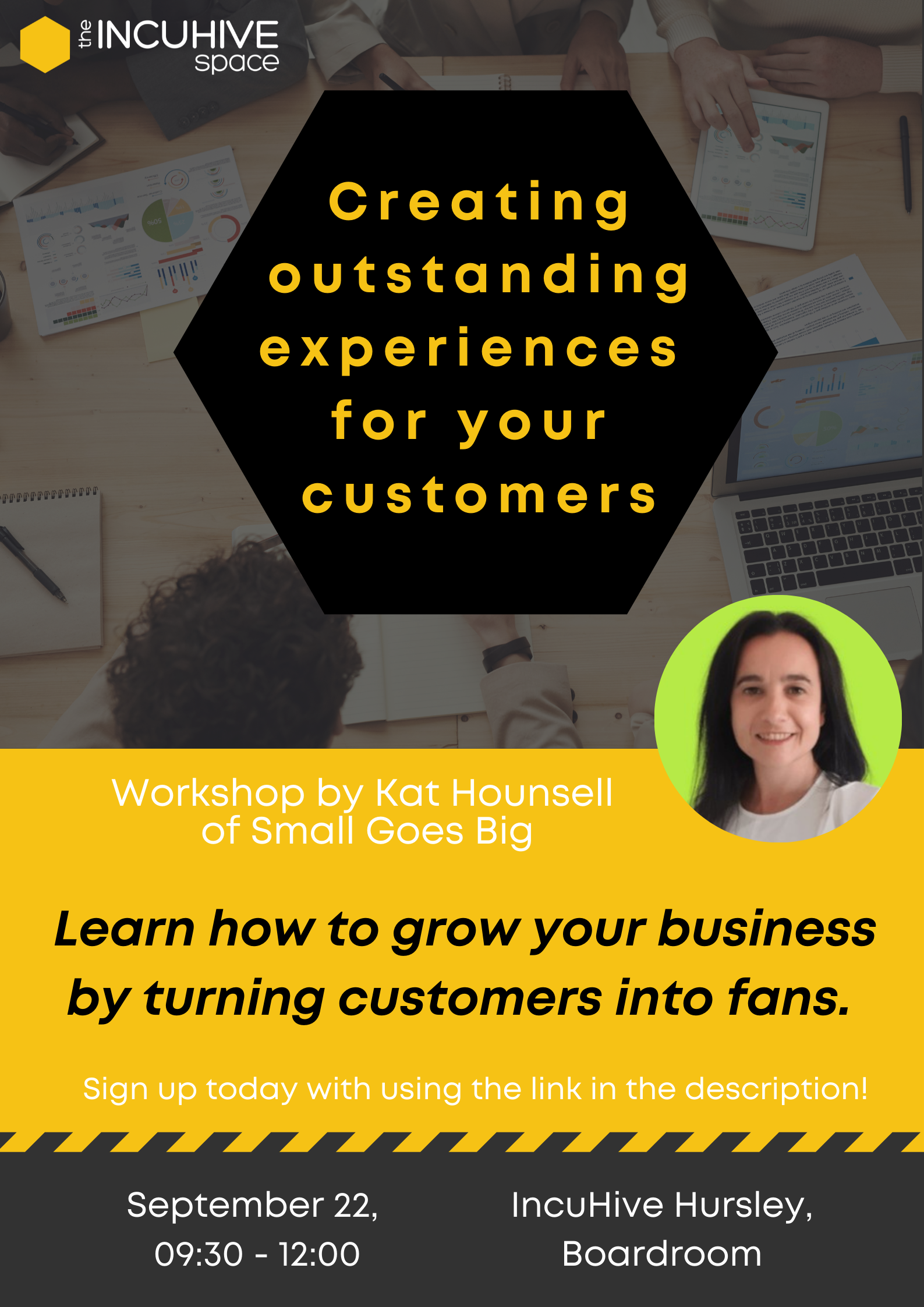 Creating outstanding experiences for your customers
How to grow your business by turning customers into fans. 
What's covered:
Understanding how your customers find out about you, consider you and buy from you

Making yourself stand out with amazing experiences

Learning from the past to avoid poor experiences and amplify great ones

Completely free of charge and open to anyone. However, there are limited places so please do book a ticket.

This session will take place in the boardroom at IncuHive Hursley and there will be free refreshments.

See you there?


To be delivered by Kat Hounsell of Small Goes Big (https://www.smallgoesbig.co.uk/). 
Kat Hounsell is a digital marketing consultant and the face behind Small goes Big.
"I'm a firm believer in 'people buy from people'. Yes, even in the wonderful world of B2B. If you have amazing products and services but need some help getting others to be as passionate about them as you are, I'm here to help. I inject the human element into your marketing strategy and engage your customers in conversations that build valuable relationships. And, get you those all-important sales."