Winchester Office Space
Available Now
The IncuHive Space, Winchester, Hampshire, SO23 8SR
Available To Rent
£ 695/Per Month +VAT
5 to 6 person unfurnished office in the heart of Winchester.
Lovely office within this vibrant Co-working and serviced office site. 
Period property on the high street with high ceilings and sash windows. 
Included in the price is a communal kitchen, reception area, wifi, utilities.
The boardroom is an additional cost to hire. (£25 per Hour) There is communal meeting space in the reception area
Rates are included in the price..
Phone boxes for private calls
 No Parking
Unfurnished
Find out more about this IncuHive Space or Request a viewing or ask for more details. 
What is near by this IncuHive Space?
Airport:

30 minutes by Driving

Train station:

5 minutes by Walking

Town center:

2 minutes by Walking

Shopping center:

2 minutes by Walking
Features
Type of Parking Available: No parking
General Office Information
Which Floor Is The Office On?: 1
Business Rates: Claim Small Business Rates Releif
General Amenities
Super Fast Internet
24/7 Site Access
Access to All IncuHive Sites
WiFi Access Included
10/100/1000 Ethernet Port
Discounted Meeting Room Use
Community Amenities
Shared Kitchen Space
Meeting Room Space
Ad-Hoc Working Spaces
On-Site Showers
Networking Events
Business Mentoring Support
Energy Savings Amenities
Interior Amenities
Security Amenities
CCTV System
Smart Card Door Access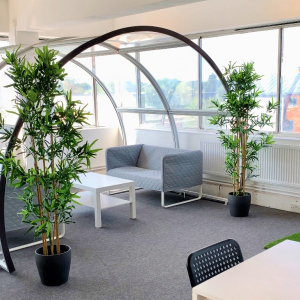 Andover Office Space
Available To Rent
£ 450/Per Month +VAT
The IncuHive Space, Chantry Centre, Andover, Hampshire, SP10 1RL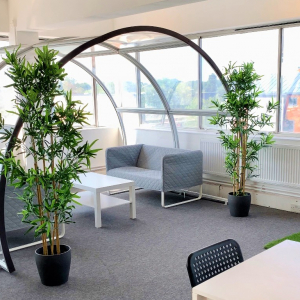 Andover Office Space
Available To Rent
£ 795/Per Month +VAT
The IncuHive Space, Chantry Centre, Andover, Hampshire, SP10 1RL