Meet your fellow IncuHive Members!
From July 06, 2022 11:00 until July 06, 2022 12:00
Posted by Eszter Miskolczy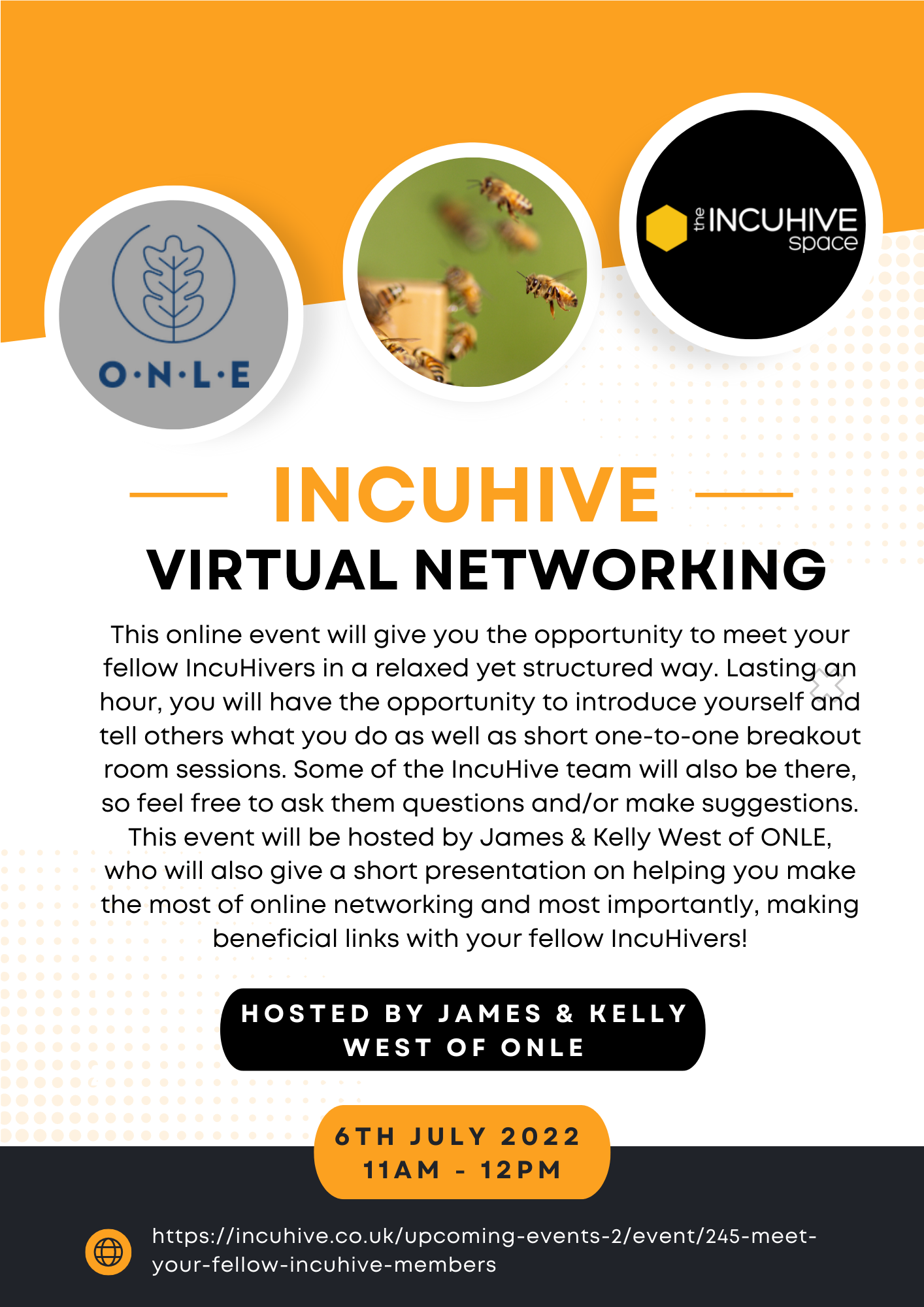 This online event will give you the opportunity to meet your fellow IncuHivers in a relaxed yet structured way. Lasting an hour, you will have the opportunity to introduce yourself and tell others what you do as well as short one-to-one breakout room sessions. Some of the IncuHive team will also be there, so feel free to ask them questions and/or make suggestions. This event will be hosted by James & Kelly West of ONLE, who will also give a short presentation on helping you make the most of online networking and most importantly, making beneficial links with your fellow IncuHivers!
Please register above and a join link will be emailed to you prior to the event.