Andover Office Space 107
Available Now
The IncuHive Space, Chantry Centre, Andover, Hampshire, SP10 1RL
Available To Rent
£ 995/Per Month +VAT
Office 107, 9-12 person serviced office in the town centre
406 ft2 in size – a good sized office for 9 to 12 people to work comfortably.
Lovely large square shaped office.
Situated on the 4th Floor of Chantry House – with all floors being serviced by a lift and stairs.
West facing views over Andover.
Key Features
All utilities are included, such as heating, water, electric
Business Rates are included
Super-fast internet, as we have a private lease line
Service Charge included – along with cleaning of all communal areas
Post handling
Use of x1 registered address and x1 physical postbox – compatible with Companies House and changing addresses on business bank accounts
Unrestricted access
Free use of the on-site meeting room
Free use of all the break-out space in the open planned sections of the 4th Floor
Access & use to all our other IncuHive sites, dotted across 3 counties
Free business support & mentoring
Discounts on bookings at our IncuHive Meeting Rooms
Exclusive access to our IncuHive Networking Events
Find out more about this IncuHive Space or Request a viewing or ask for more details. 
What is near by this IncuHive Space?
Coffee shop:

1 minutes by Walking

Bus station:

1 minutes by Walking

Train station:

4 minutes by Walking

Town center:

1 minutes by Walking

Shopping center:

1 minutes by Walking
Features
Type of Parking Available: Nearby Business Permit Parking
General Office Information
Which Floor Is The Office On?: 4
Deposit Required: Yes one month
Business Rates: Claim Small Business Rates Releif
General Amenities
Super Fast Internet
Access to All IncuHive Sites
WiFi Access Included
10/100/1000 Ethernet Port
Discounted Meeting Room Use
Accessibility Amenities
Disabled Access
Disabled Toilets
Community Amenities
Shared Kitchen Space
Meeting Room Space
Ad-Hoc Working Spaces
Networking Events
Business Mentoring Support
On-Site Photo Studios
On-Site Fab Lab Facilities
Energy Savings Amenities
Interior Amenities
Security Amenities
CCTV System
Smart Card Door Access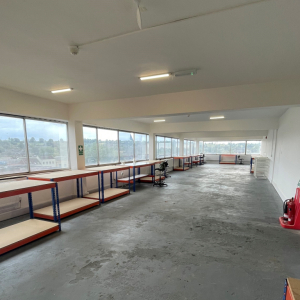 Andover Office Space 208
Available To Rent
£ 1,000/Per Month +VAT
The IncuHive Space, Chantry Centre, Andover, Hampshire, SP10 1RL